Porcelain Dental Vaneers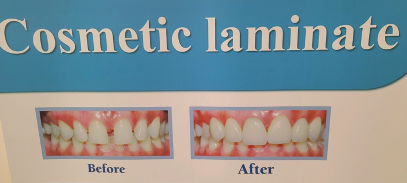 Porcelain dental veneers are thin, custom-made shells that are placed on the front surface of teeth to improve their appearance. They are a popular cosmetic dental treatment that can help correct a range of dental issues, such as stained, chipped, or misaligned teeth.
도자기 치과 용 베니어판은 치아의 외관을 개선하기 위해 치아의 전면에 배치되는 얇은 맞춤형 쉘입니다. 그들은 착색되거나 부서지거나 어긋난 치아와 같은 다양한 치과 문제를 교정하는 데 도움이 될 수 있는 인기 있는 미용 치과 치료입니다.